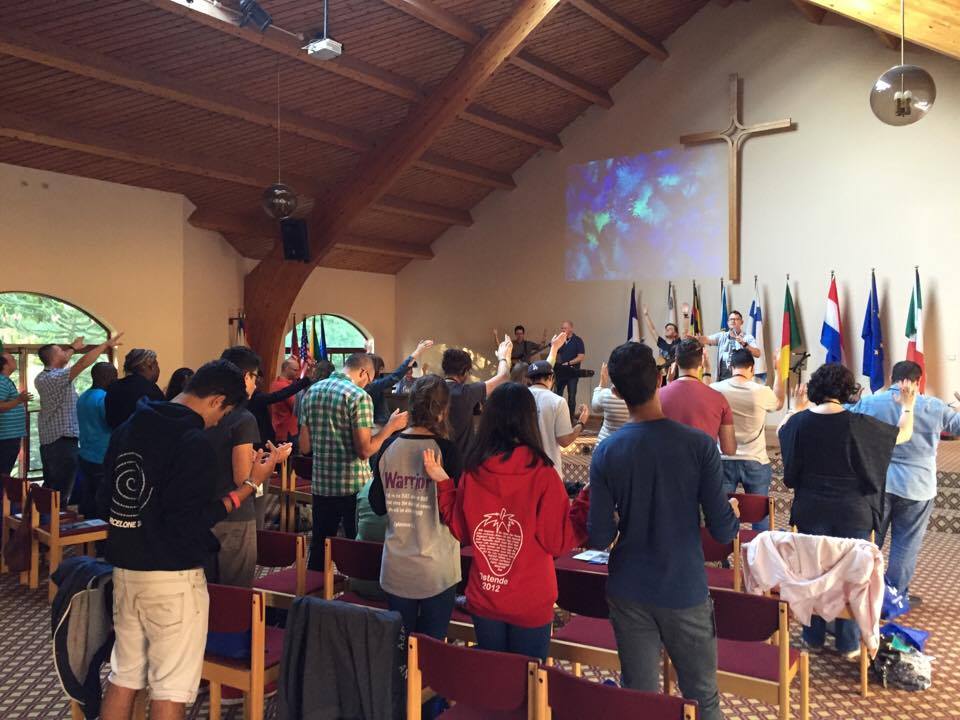 Twenty-three worship leaders from a dozen churches in Belgium and Spain attended the first Immerse Worship Camp organized by the European Worship Institute July 13-15.
It was so exciting to see this dream come to life after many years of planning and a couple of 'false starts' along the way. But God's timing is perfect, it all came together this year and we've given wings to an idea that we feel will fly for years to come.
My good friend and ministry partner Bryan Grisham played a pivotal role in the camp, bringing a team of six skilled worshipers to the camp to teach morning devotions, breakout sessions, workshops and evening encouragement services as well as to lead worship.
"For years, EWI has produced highly effective one-day events to train and encourage worship and arts leaders,"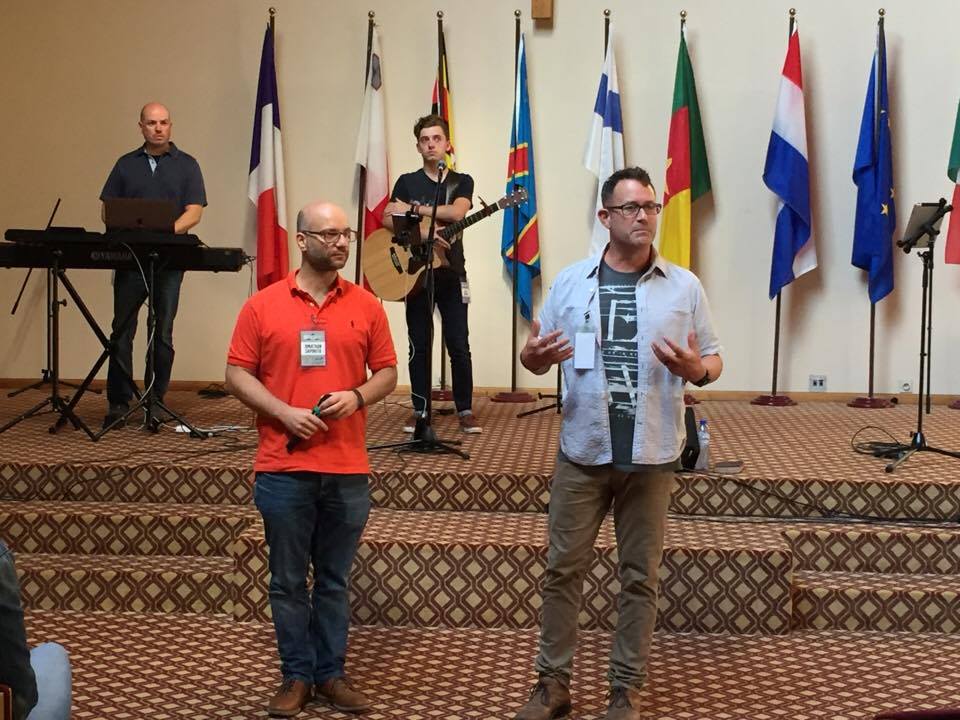 says Bryan, who serves as associate pastor at Word of God Ministries in Shreveport.  "But at the end of every event, we have longed for more time to fully equip those in attendance. Immerse Worship Camp was a dream that we believed would solve that problem. After several years of planning and praying, we were happy to partner with Jeff and EWI to see Immerse Worship Camp launch in July 2017. As we had hoped, the additional time afforded by the camp took the event to the next level."
Also joining us at the camp were three translators with whom I've served with at Brussels Christian Center for many years: Jonathan Saporito, Annayiz Goutier and Benjamin Cailleau. These friends were key components to the success of Immerse as everything we taught was translated into French. Thank God for these faithful bi-lingual friends and servants!
Immerse Camp is the third component of the 'worship training triology' offered by the European Worship Institute.
'Focus Sessions' are brief training sessions for worship teams from a single church. The goal with Focus is to focus on helping specific church worship teams work through challenges toward the next level.
'ConVerge' is our one-day seminar hosted by a local church which invites other churches in the region to attend a time of teaching on worship theology, breakouts and workshops.
'Immerse Camp' is our intensive multi-day training experience designed to 'go deep' with worship leaders and their teams.
Now that we've launched our first Immerse, we believe that we'll see even more worship leaders and team members join us next year.  In fact, we've already set our dates for Immerse 2018: July 18-21.