When I return to Europe in July, I'll have the privilege of working with three international churches – all near and dear to my heart. On July 16, I'll lead worship at The Bridge in Paris. Here is my story of how we can to be involved in The Bridge from the very beginning and how God continues to allow us to sow into this growing congregation of believers in western Paris.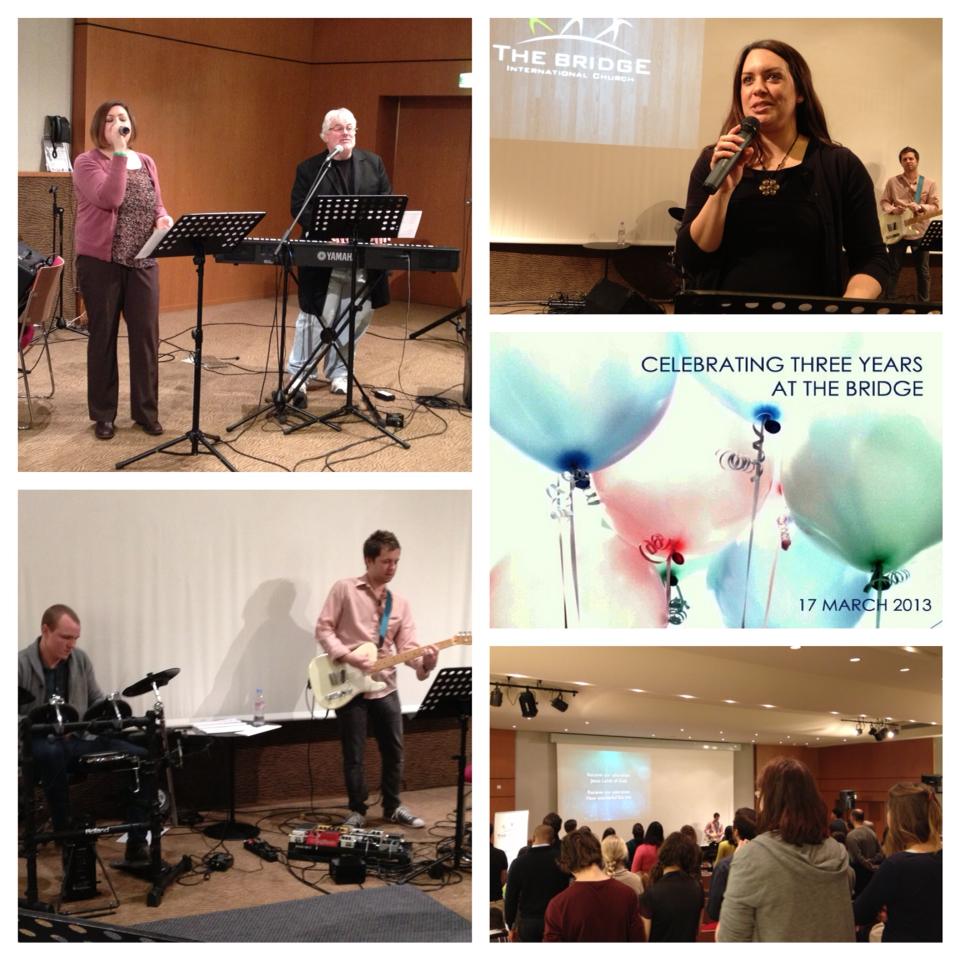 "I wish we could serve at an international church in Paris!"
A few years ago I was sitting in my car at Christian Center in Brussels and sensing that something new for our ministry was around the corner. All of a sudden this thought came into my head and I uttered it out loud, "Man, I wish we could serve in an international church in Paris!"
I'd never had that thought before and thought it was just came out of the blue  … until my friend and mentor Terry Hoggard walked up to my car and said, "Jeff, guess what Robby Bradford is going to do? He's going to plant an international church in Paris!"
True story. The words had hardly come out of my mouth and I'm learning that a friend is recruiting a team to plant an international church in Paris. It didn't take long for me to realize God was speaking.
We had first met Robby and his wife, Tracy in Brussels. Robby taught at the seminary there and we had attended a missionary retreat with them. After their first missionary term, they moved to The Netherlands to plant an international church in Hilversum. That plant went so well so fast that the Bradfords decided to move on and plant a church somewhere else. They felt the Lord calling them to Paris.
We began to talk with Robby and Tracy and dream together about how we could be part of the team. In the end, we decided to live in Brussels and commute to Paris on the weekend due to visa issues.
Building a Bridge in Paris

The object of that dream became known as, 'The Bridge'. I made several trips to Paris to meet with the planning team, look at meeting places (hotels, schools and office buildings) and to get to know some of the team members who were raising funds to come.  I even recruited a friend of mine, Matteo Piano, to design the logo which remains today as the key graphical theme for the church. It was an exciting time.
We resigned our role at Brussels Christian Center in 2009 and joined the launch team of 'The Bridge.'  We began our weekly commute, leading worship in the core group which met at the home of Nigel and Esther Wiggins west of the city. Those were special days of getting to know new team members, internationals living in Paris and being part of a brand new work.
Paris is just a three hour drive from Brussels and it's all highway, so commuting wasn't a hardship. We did miss some ministry opportunities during the week – small groups and staff meetings – but we had other things going on in Brussels that filled the gap so somehow God made it work – for three years!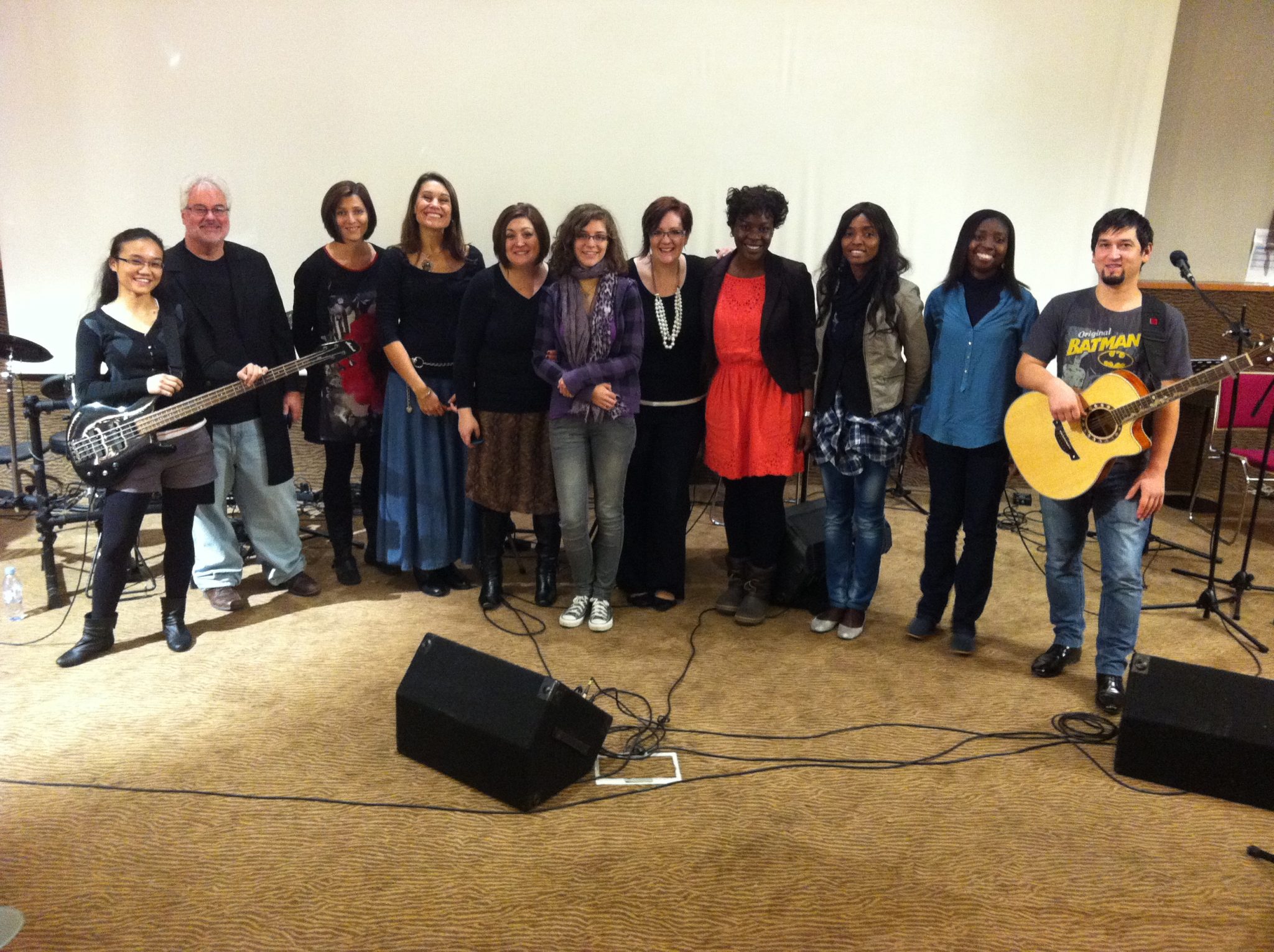 Double Duty = Double Blessing
After serving at The Bridge every weekend for a year, we realized that it would be especially difficult for Nick to move to Paris. He was part of a thriving homeschool group in Brussels and that wasn't available in Paris. Christian Center was looking for a worship pastor again and I began talking with the church about rejoining the staff, while maintaining my role at The Bridge.
You might be wondering how I could serve as worship pastor at two churches simultaneously! Well, both churches had other worship leaders who could lead in my absence. The idea was that I would oversee both worship ministries while working with other worship leaders to keep the Sunday rosters filled, team members appointed and things moving forward.
In an international church setting, this kind of flexibility is especially important since people are often on the move. It's helpful to have others who can serve when the primary worship leader is out. And it's helpful for those who serve to have opportunities to grow their gifts – so that they are ready to step into leadership roles when needed.
It worked and we served at both churches the next two years. It was a wonderful and enriching experience and we are so thankful that God gave us this unique opportunity.