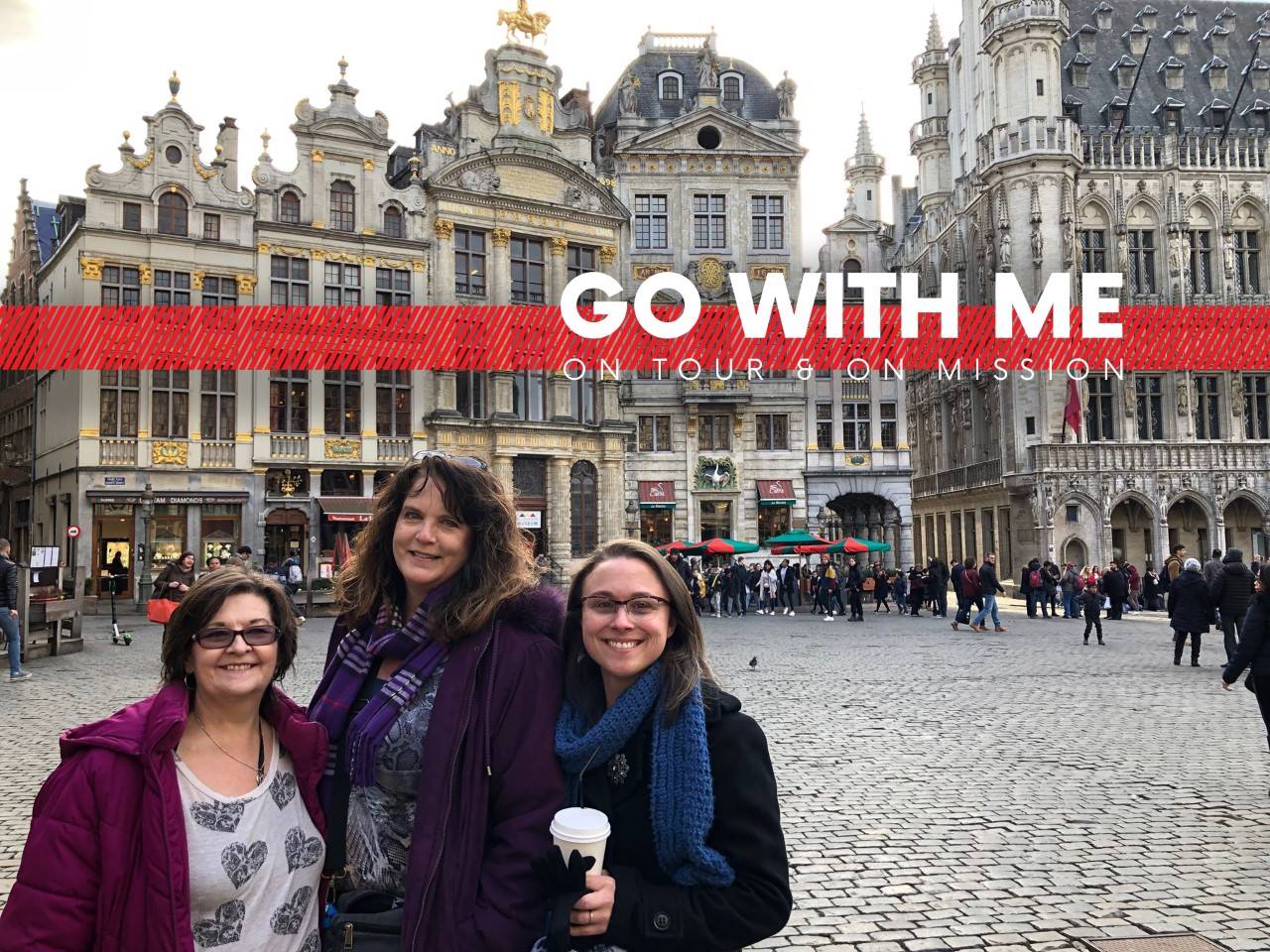 Ever wondered what it would be like to go to Europe with me and visit historic sites, learn about the culture, my ministry and serve at one of my events?
With our new Go With Me experience, now you can!
Each year, I plan 2-3 Go With Me: On Tour & On Mission trips for a small group of believers to go with me to Europe.
Each Go With Me is a little different depending on where I'm going and what I'm doing but all include time in Brussels where you may:
• Visit some of my favorite historical sites in Brussels, Waterloo and surrounding areas.
• Meet some of our long-time friends and ministry colleagues.
• Attend services at Brussels Christian Center.
• Learn about the Belgian culture.
• Learn about the European church.
• Hear a powerful testimony of escape and redemption from a former refugee family and experience a home-cooked Persian meal with them.
• Serve at one of our European Worship Institute events.
• And more!
I'm currently taking reservations for the following Go With Me trips in 2020:
Want to Go With Me? Click the links for more information.