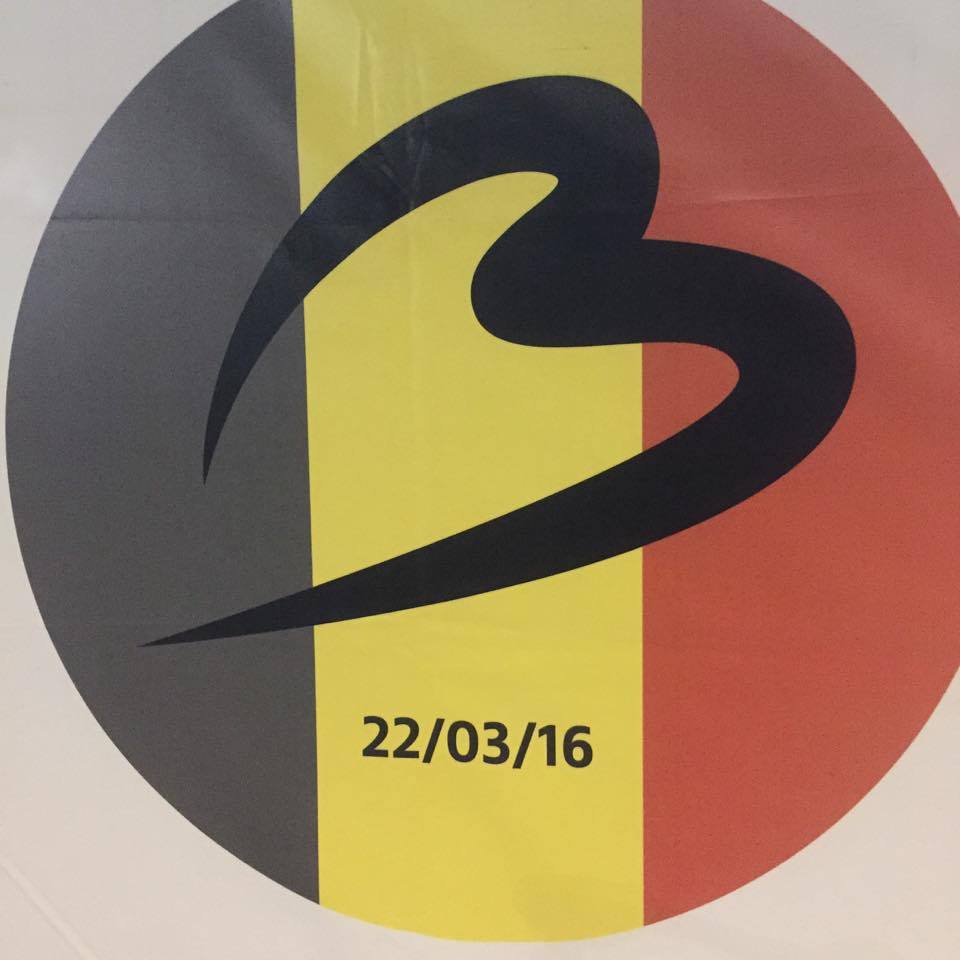 I was in Brussels on March 22 of this year – one year after the March 22, 2016 terrorist attacks. I got up early and went to the airport, hoping to attend the memorial service, only to find that you couldn't get in unless you had an invitation.
My tongue-in-cheek thought was, 'Well, I didn't need an invitation to walk to within 150 feet of an exploding bomb!' But I held my tongue in my cheek and thanked the guy who was just doing his job.
I was disappointed however.
Being part of such a tragic and unprecedented event in Belgium made a mark on my life. How could it not? I knew I'd been blessed to have been where I was when the bombs exploded. Weeks later, however, I learned that the first bomb exploded 150 feet behind me in Delta Row 11 – the exact row that I was headed for. I had stopped to weigh my luggage which was the only reason I wasn't standing in that line at 7:58 am when the first terrorist detonated his explosive device.
Thank God for heavy luggage!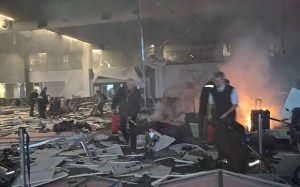 The Media Descends
Within hours of leaving the airport, I was contacted by NBC News, ABC News, CBS News and even CNN. Wow … news travels fast. I agreed for NBC and CBS film crews to come out to the house where I was staying for interviews. ABC and CNN wanted me to come downtown to the square where candlelight vigils were being held, but I didn't feel comfortable being in a large crowd. I really just wanted to stay where I was – alone – and process what had happened.
Over the next few days I talked to more media – from several network affiliates in the states including all three of my hometown news affiliates. My friend, Rocky Gathright, and I were also interviewed by the Jerusalem Bureau Chief of CBN.
After a while, I got tired of telling the story and was relieved when the story became yesterday's news.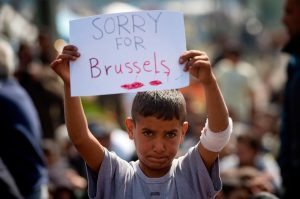 This Is My Story
I did, however, realize recently that I've not yet posted anything about the experience on my Elevate Europe ministry website. Since the March 22 terrorist attack is now part of our story, I wanted to share it here.
So below are links to newsletters I sent out via email and Facebook immediately following the event. These newsletters tell the story as I was processing it.
One day I'll write something current, but for now, this is my story.
March 25 Newsletter :: Brussels Terrorist Attacks – This Is My Story so Far